Inspired by geological stratification, the sculptural 18m-long multifunctional element invigorates the entrance area of the new office building of a pioneering online food shopping company in Utrecht, The Netherlands.

The largest monolithic piece designed to date by the creative duo, makes the whole space vibrate — turning, curving, folding, and unfolding in a variety of heights and widths, it serves for sitting, reception, planters, as a high working desk and as a leaning table.
Transforming 880 kg of plastic waste into a new type of "stone", the project simulates rock formations through a sophisticated layer-to-layer 3D sculpture technique.
This specific piece installed in PicNic headquarters in Utrecht, was designed pushing off the design brief of DENC architects, who were in charge of the building's entrance interior design.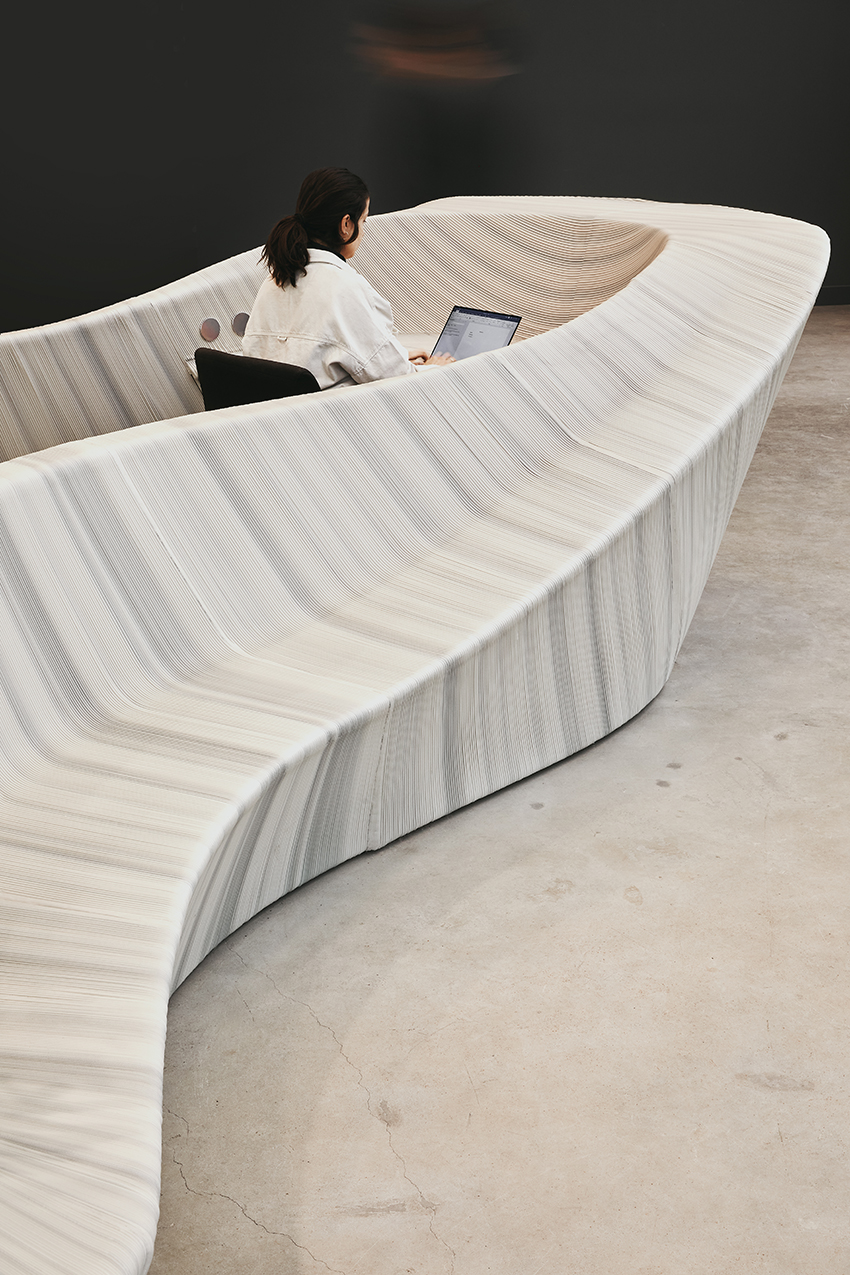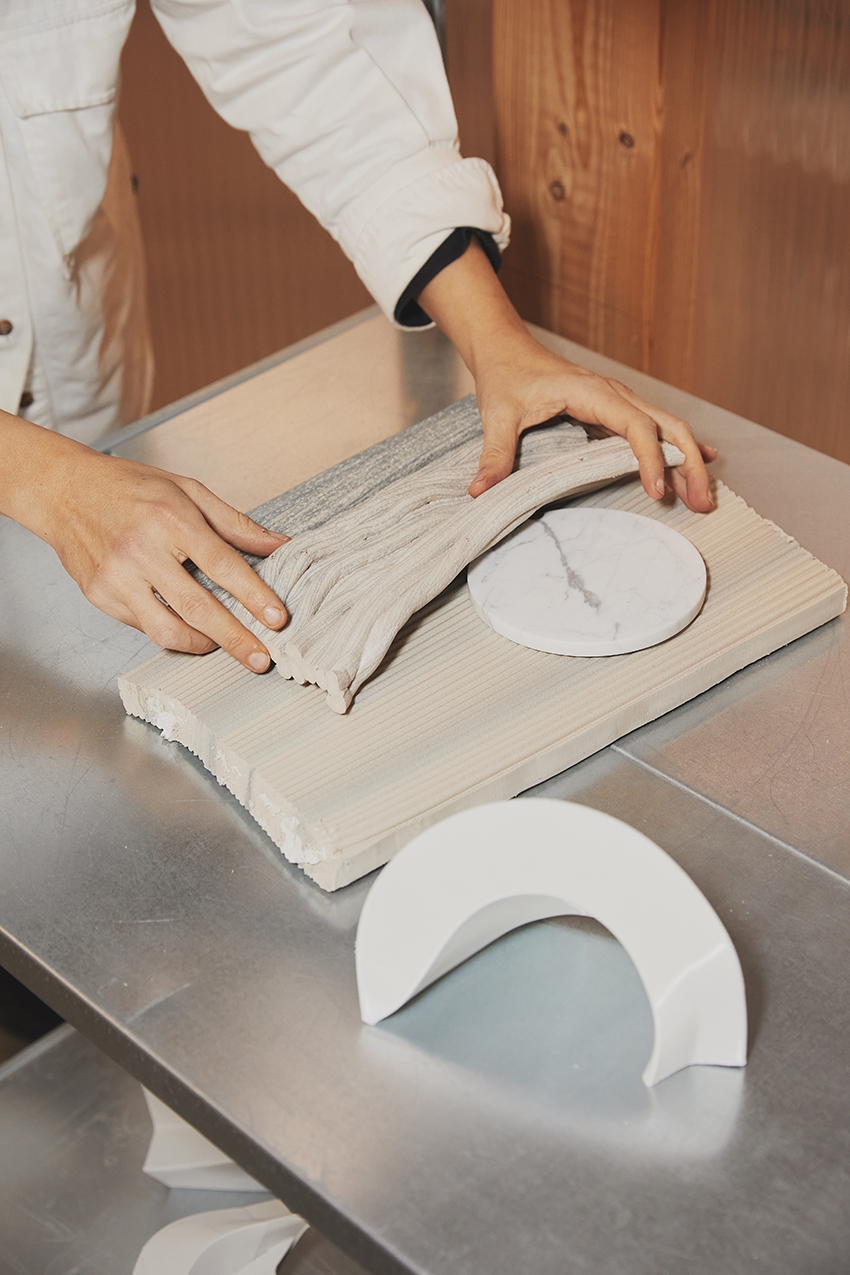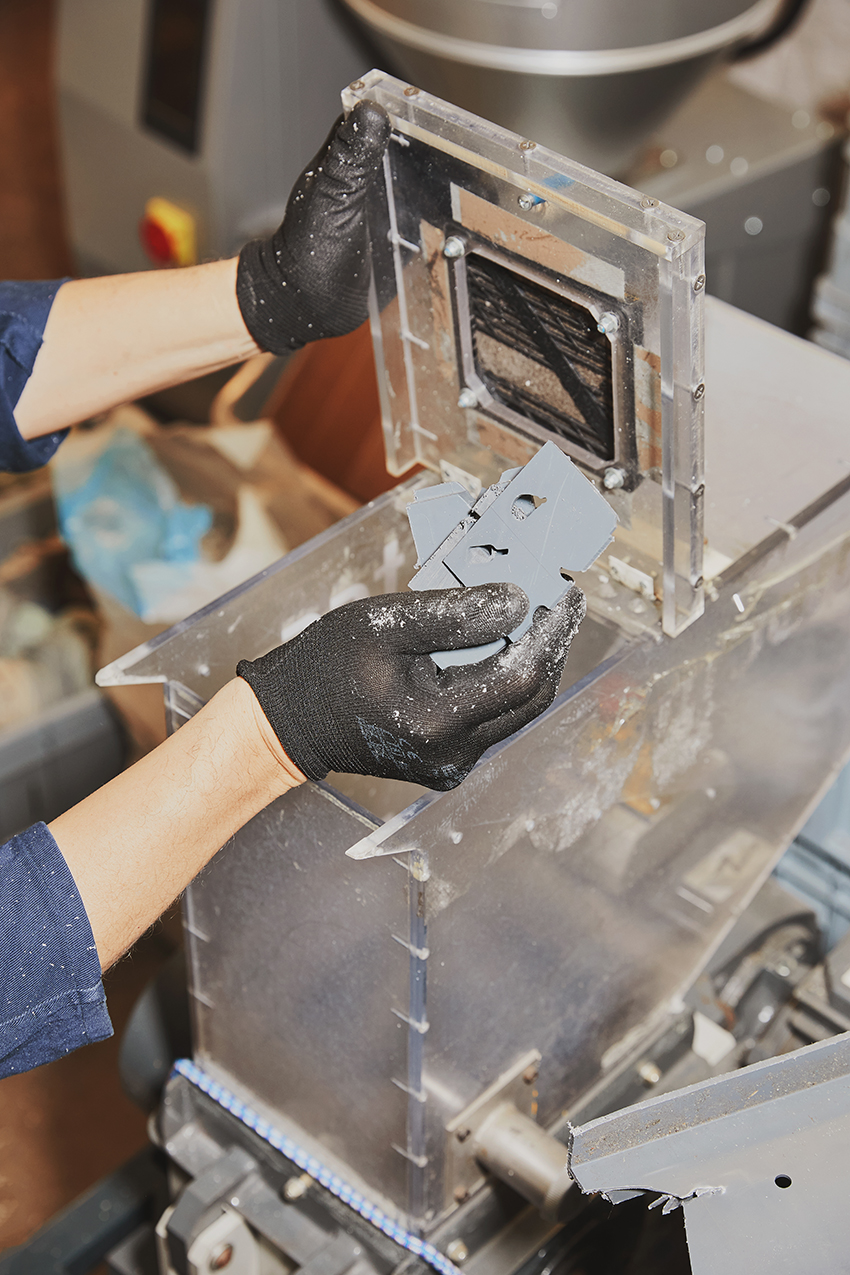 Brushes of grey on an off-white background are added in randomly planned intervals and in constantly different orientations.
---
880kg of plastic waste was transformed into this oversized entrance furniture.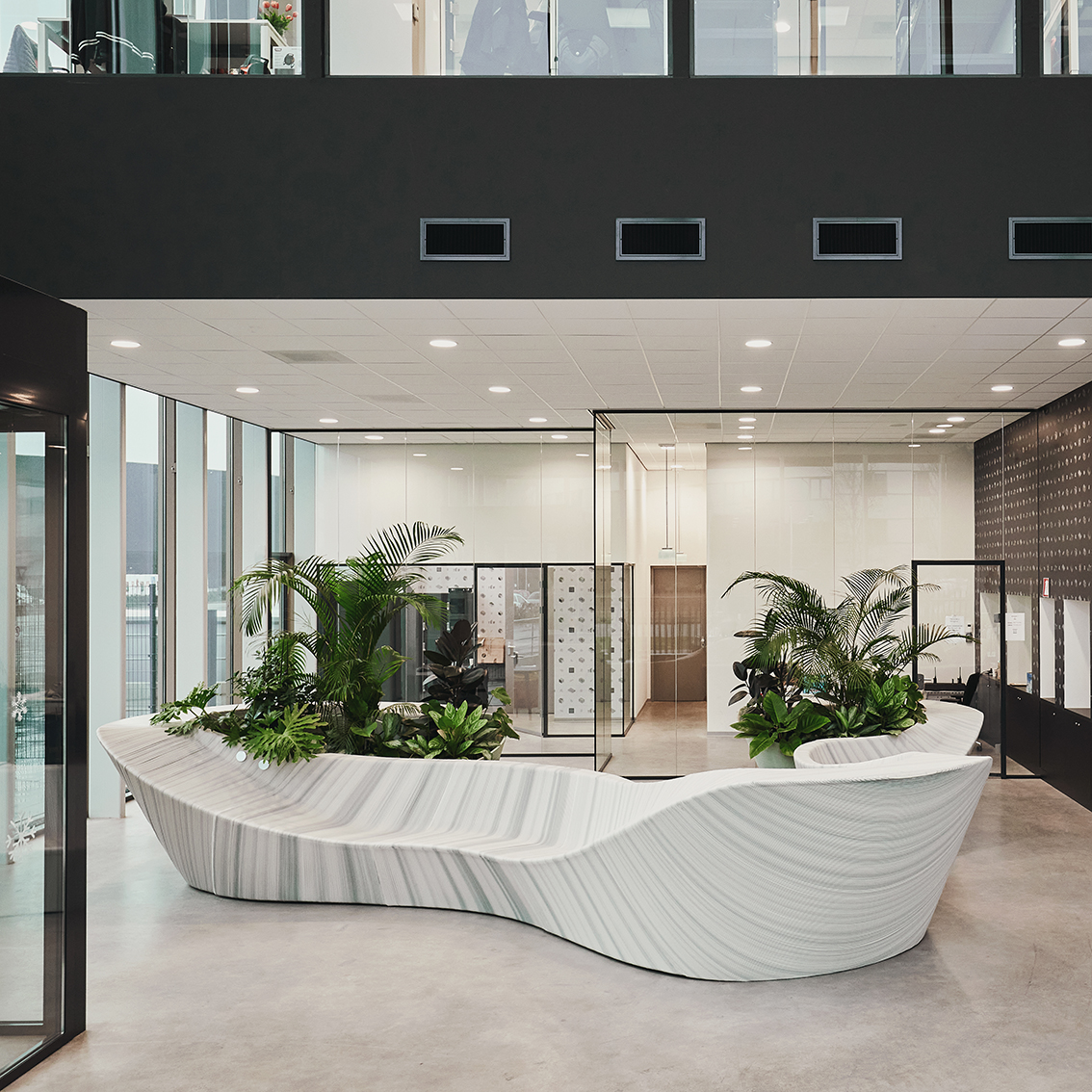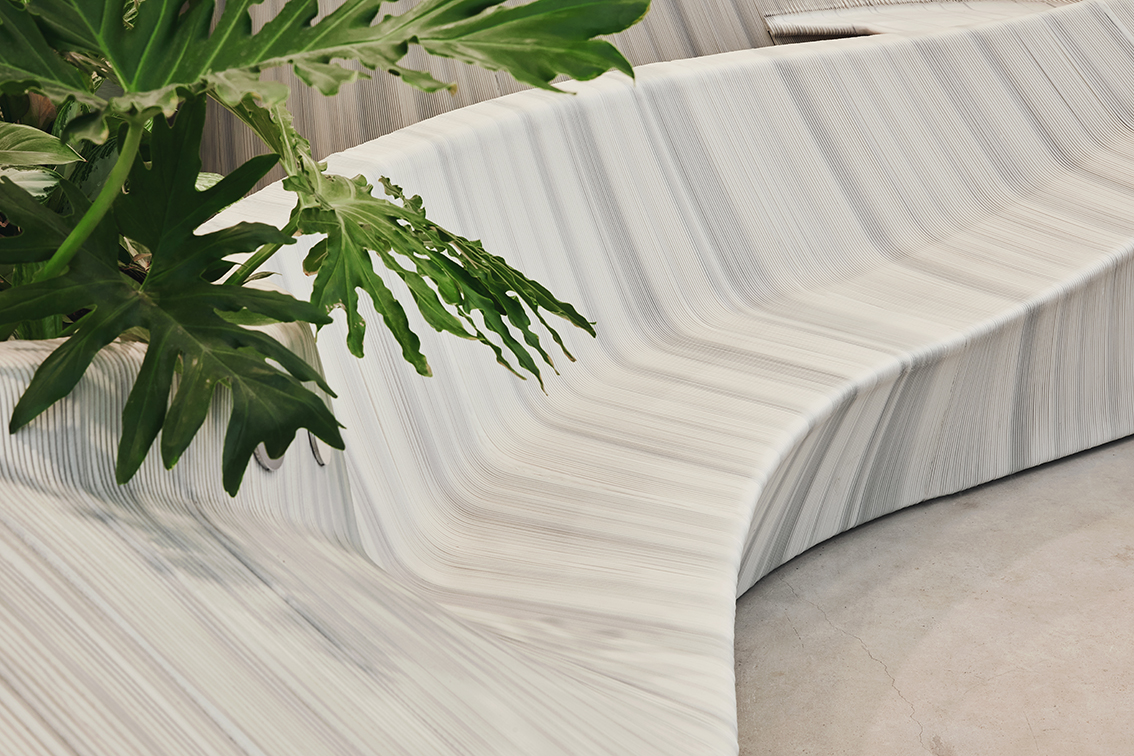 Commisioned by
PicNic
In collaboration with
Caroline Berger (DENC architecten)
PicNic entrance Design
DENC architecten
Location
Utrecht (NL)