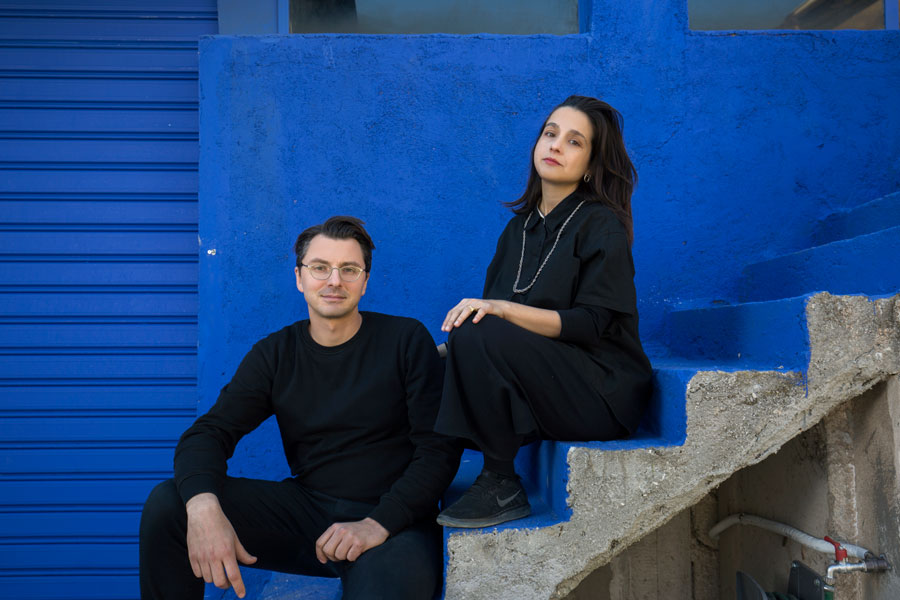 The New Raw is a Research & Design studio based in Rotterdam (NL), founded in 2015 by the architects Panos Sakkas and Foteini Setaki.

The studio uses robotic 3D printing with recycled plastic to develop and implement circular design concepts of high aesthetic value and societal impact. The bigger vision behind each of our projects or products is to contribute to a closed material cycle for plastic, raise public awareness and stimulate local production.

Through the integration of design thinking, robotic production, and material research, The New Raw provides complete design and additive manufacturing solutions for a more sustainable future!


Grants

2019 / S+T+ARTS residencies.
2018 / Climate KIC NL accelerator.
2016 / AMS Institute Stimulus Project: "3D Printing in the Circular City: Closing the loop in Amsterdam North".
2015 / Internationalisation Program - Creative Industries Fund NL: "The New Raw – Plastic: Plastic waste as a new raw material for insular areas".


Exhibitions

2018 / Second Nature @Aikaterini Laskaridi Foundation.
2017 / Tour De Ville: Circulaire Innovaties & Makkindustrie @ Amsterdam Gemeente (NL).
2017 / 3D Printing the world @ Foundation Telefonica, Madrid (ES).
2017 / Tomorrows @ Onassis Cultural Center, Athens (GR).

Selected lectures & masterclasses

2018 / BE-AM Symposium @ TU Darmstadt (DE).
2018 / Industrial Design in Skolkovo @ Moscow (RU).
2017 / Mastercalss in Circular City @ Amsterdam City event, Amsterdam(NL).
2017 /Printing Circular Cities @ Pakhuis De Zwijger , Amsterdam (NL).
2016 / On The New Raw @ FABelgrade , Belgrade (SRB).
2015 / Strengthening Young Entrepreneurship @ European Parliament, Brussels (BE).
2015 / On The New Raw – Plastic @ Orange Grove, Netherlands Embassy, Athens (GR).

Panos Sakkas,
co-founder,
principle architect.


Foteini Setaki,
co-founder,
principle architect.


Stavroula Tsafou,
Senior Architect.

Andrea Sebastianelli,
Junior Designer.



Stela Setaki,
Educational programs.

ZongRu WU,

Senior Architect.


Nickolas Maslarinos,
Junior Architect.
Dafni Georgoula,
Junior Architect.